art
Oct. 26, 2022, under art, bootstrap finance, goals, history, progress reports
As midnight passed and the date changed to October 26, 2004, I was taking pictures in my apartment in East Boston because my artistic eye was appreciating what I saw.  I thought that if I had a website, I could share some of the beauty I see around me.  After discovering PhotoByFred.com was available, I registered the domain and tossed together an initial presentation of the site.  The first picture I posted was one I'd taken at about 12:05 AM:
At that time, I figured I'd post pictures for a while, and see where it went.  I had no clue I'd still be posting a picture a day eighteen years later, but here we are:  PhotoByFred.com turned 18 today, it's old enough to vote (in some jurisdictions, I'm sure…) and there are now 6575 different instances of "Your Daily Dose of Art" to be seen on the site.
It originally started as an art project, a chance to share some of the pictures I'd taken that I thought were pretty nice.  Over time, I have come up with a few ideas about how to make some money from the effort:
So far, none of those projects have generated any income:  I'm still posting to Photo By Fred every day as a labor of love, so that I can share the beauty I see in the world around me.  If anybody would like to invest in helping me turn any (or all!) of the "side jobs" into profitable efforts, my Current Projects page has more information.  I'd be happy to pay a referral fee if you can introduce me to someone who does make an investment into the work.
Speaking of referral fees, I'm actively looking for visionary customers interested in reserving a condo in the colonies at L5 I'm working to build, with occupancy circa 2050.  The L5 Condos site has more information, and I will pay a 10% commission for a referral that directly leads to a completed sale.  Get out your address books, and let's pass some $1000s around 😉
Leave a Comment
more...
Sep. 11, 2014, under art
I was really happy with the way the pictures came out for Tuesday and Wednesday:
Full Harvest Moon Rising Over Crystal Pond, Peabody, Mass.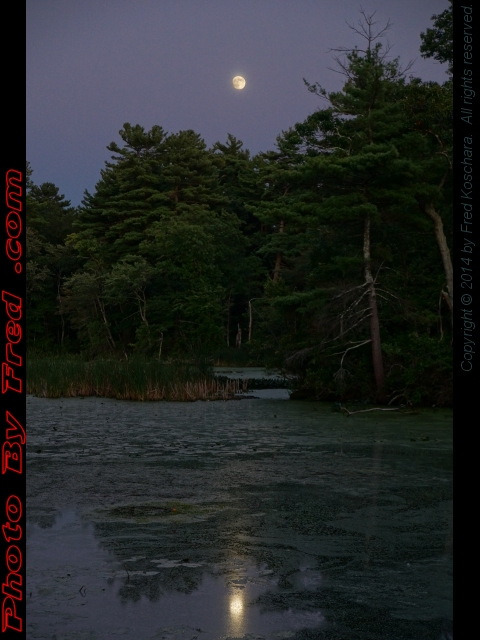 ( Click the image for a larger view )
Gull Swooping In For The Kill, Marblehead, Massachusetts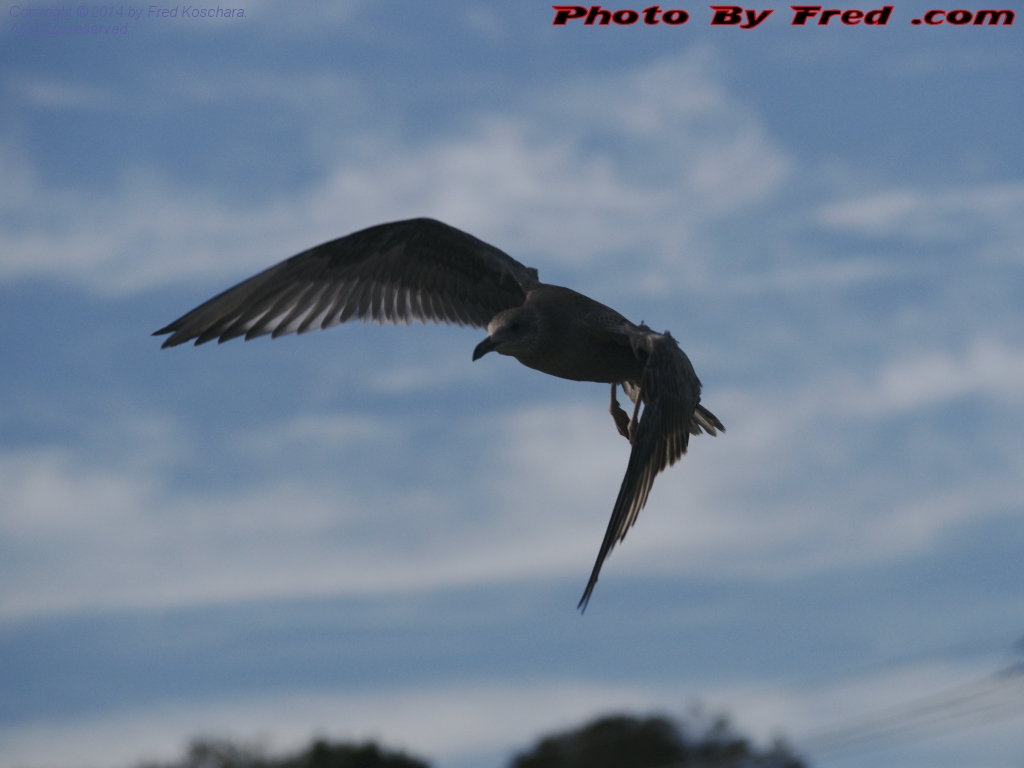 ( Click the image for a larger view )
One of these days I will have time to implement a comment system so you can share your opinions about the photos. In the mean time, you can send me email…
---
I post a new picture each day on PhotoByFred.com. As of Sept. 11, 2014, there are 3608 daily pictures that have been displayed there since I first put the site online, on October 26, 2004. Limited edition printed copies of the photos can be purchased from LimitedEditionPhoto.com, and I'm writing a Kickstarter proposal to create a movie of the pictures that have been shown on Photo By Fred. (At 1/3 second per image, it's going to be a 20 minute movie!) There's a form on Photo By Fred where you can let me know if you're interested in hearing about the movie's progress, or comment on the idea.
---
We are going to run out of oil. Before that happens, we MUST have a replacement source of energy and feed stock for our civilization that has become so dependent on plastic. The time to act is NOW!! Please visit SpacePowerNow.org to help build a solution.
Leave a Comment
more...